Meet the All-New 2020 Porsche Taycan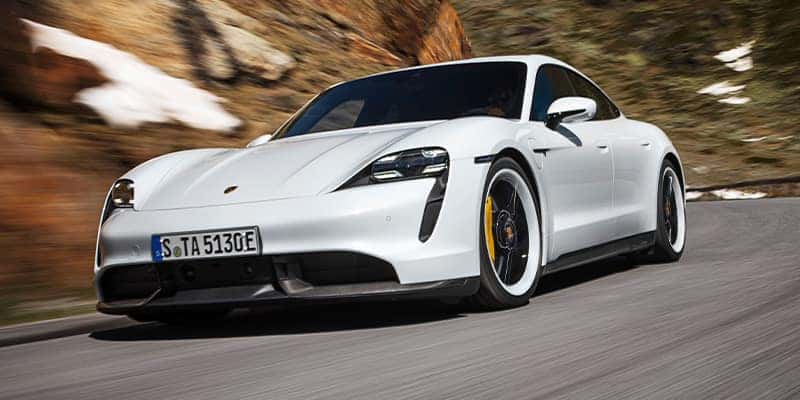 The all-new Porsche Taycan has been no secret to our Rochester area electric-car shoppers, but its details have remained mostly under wraps. Well, the wait is over for all the juicy information on the upcoming 2020 Porsche Taycan, and we have all the key details here.
The all-wheel-drive 2020 Porsche Taycan will be available in a pair of variants: Turbo and Turbo S. The Taycan Turbo will use an 800-volt electrical system and electric motor to produce a consistent 617 horsepower and 670 horsepower in overboost. This output will combine with its 626 pound-feet of peak torque for a three-second 0-to-60-mph time, an 11.1-second quarter-mile time, and a 161-mph top speed.
The Taycan Turbo S also produces a constant 617 horsepower, but its overboost function allows peak output to jump to 750 horsepower and 774 pound-feet of torque. The added power drops its 0-to-60 sprint time to just 2.6 seconds and its quarter-mile time to 10.8 seconds. Top speed remains at 161 mph.  
There is no word on total driving range, yet, but we know it'll hit 80% charge in just 22.5 minutes on a 270-kilowatt charger. On a more widely available 50-kilowatt charger, the Taycan will take 93 minutes to reach 80% charge. Charging on an A/C charger with a 9.6-kilowatt output will take 10.5 hours to go from 0 to 100%.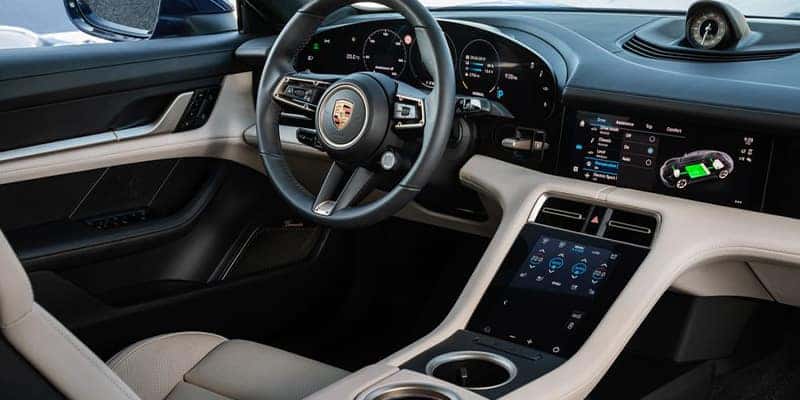 Inside, the Porsche Taycan will boast the traditionally luxurious and sporty style the brand is known for with its free-standing, curved instrument panel housing a central 10.9-inch touchscreen. An optional passenger display combines with the standard touchscreen to create the appearance of one large screen. For added convenience, buyers can speak the "Hey Porsche" phrase to access many of the Taycan's voice controls.
Buyers looking to maximize the Taycan's range for weekend getaways will have enough room to hold a weekend bag in its 12.9-cubic-foot rear cargo area and a briefcase in the 2.8-cubic-foot front cargo area.
The 2020 Porsche Taycan will arrive at the Porsche Audi Rochester showroom soon, so keep an eye on our online inventory page for updates. Want to preorder a Taycan? Call us at 585-334-1600 or stop by at 3955 Henrietta Rd., Rochester, NY 14623, which is just minutes from the Webster area to inquire about placing an order.
Join the Conversation
Comments
comments