The Macan Turbo Returns in 2020 With Boosted Power and Performance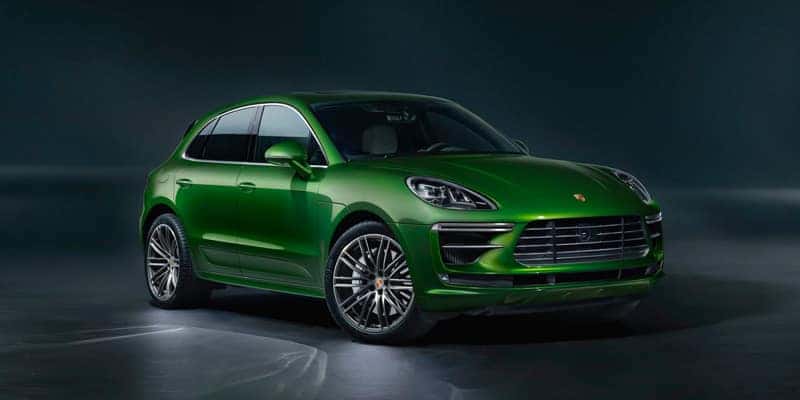 Following the 2018 model year, the potent Porsche Macan Turbo disappeared, leaving 2019 Macan shoppers with only the base and S trims to pick from. The 2020 Porsche Macan, however, will reintroduce performance crossover shoppers in the Rochester area to the Macan Turbo and its increased performance.
The 2020 Porsche Macan Turbo will arrive with a 2.9-liter twin-turbo V-6 engine that pounds out 434 horsepower from 5,700 to 6,600 rpm and 405 pound-feet of torque from 1,800 to 5,600 rpm. This output is a 34-horsepower improvement relative to the 3.6-liter twin-turbo engine it replaces. This results in a 4.3-second 0-to-60 mph time in its standard setup, which is a 0.3-second improvement. With the Sport Chrono package, this sprint time falls to 4.1 seconds. Top speed checks in at 167 mph – a 3 mph increase.
All-wheel drive remains standard, and power heads to all four wheels after traveling through a seven-speed dual-clutch transmission.
Besides its new engine, the 2020 Porsche Macan Turbo gets Porsche Surface Coated Brakes that include rotors coated in an ultra-hard tungsten carbide to reduce brake dust by up to 90%. With the reduced brake dust, Porsche opts for white brake calipers on the Macan Turbo to add some pop from behind the standard 20-inch wheels.
On top of being fast, the 2020 Porsche Macan will be a luxurious ride with its standard Alcantara headliner, 18-way adaptive sport seats with memory, a 665-watt 14-speaker Bose surround sound system, a 10.9-inch full-HD touchscreen, Wi-Fi, and more.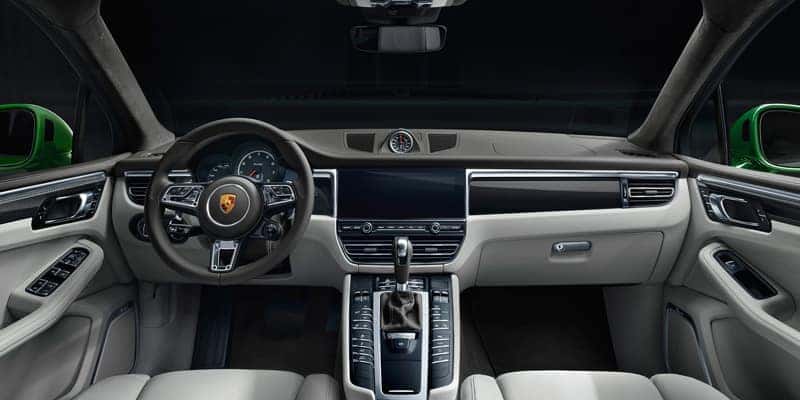 The 2020 Porsche Macan Turbo will arrive at Porsche Audi Rochester serving the Webster area in the fourth quarter of 2019. Pricing will start from $83,600 (plus $1,350 processing, delivery, and handling charges). Keep an eye on our online inventory page to be the first to know when the 2020 Macan Turbo arrives in the Rochester area. Can't wait for this lightning-fast crossover to hit our showroom? We have tons of in-stock Porsche Macan models to pick from, including the quick Macan S.
Join the Conversation
Comments
comments