Garber Honda Earns the Consumer Satisfaction Award!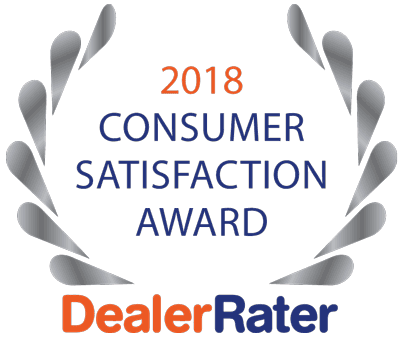 For the fourth year in a row, Garber Honda was honored with the Consumer Satisfaction Award from DealerRater.com. This award recognizes the top car dealerships in the US and Canada for their outstanding service in-person and a reputation that reflects that on their website. We, at Garber Honda, are proud of our dedication to providing friendly customer service, reliable vehicles, as well as maintaining standards online that showcase our excellence. In the past year, we have sustained a rating on DealerRater.com within the top ten percent of the site's reputable dealerships and look forward to providing the same high-quality service for another year.
On DealerRater.com, Garber Honda has earned a 97% Recommended Score as well as a 4.8 (out of 5) stars review with 945 positive lifetime reviews on the website. The Consumer Satisfaction Award started in 2015, and Garber Honda has earned it all four years, as you can see on our online profile now. In addition, we also earned the Honda Dealer of the Year from DealerRater in 2015.
At Garber Honda, our goal is to consistently provide customer service that not only makes the car-buying process easier, but also enjoyable! Here's what one of our recent loyal customers has to say about shopping for quality Honda vehicles with us: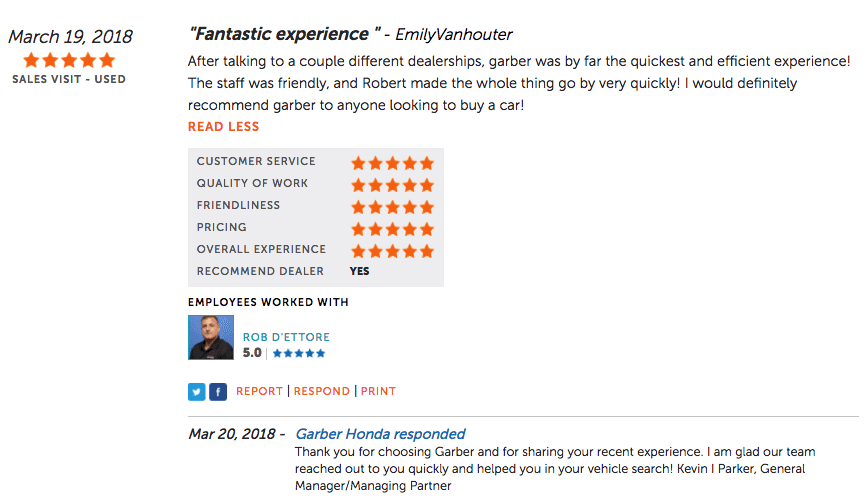 Get a great payment on an exceptional commuter car, the 2018 Honda Civic LX. This gas sipper earns an EPA estimated 39 mpg on the highway and 30 mpg in the city, making it a great option for running errands as well as long trips. With this striking coupe, you'll be able to go longer between stops at the pump so you can spend more time enjoying the drive.
Go anywhere in this 2018 Honda Ridgeline with all-wheel drive. The four-door crew cab is packed with helpful tech features that make your ride more enjoyable, while the V6 engine offers precision power that easily handles towing and hauling tasks. You'll get brains and brawn with this bold truck.
Test drive the spacious and stunning 2018 Honda CR-V LX for an SUV that's as eye-catching as it is practical. There's plenty of room in the trunk to bring along gear for your next camping trip and the all-wheel drive allows you to adventure further than ever before. And the athletic silhouette hints at the thrilling i-VTEC engine that makes you want to take the long way home.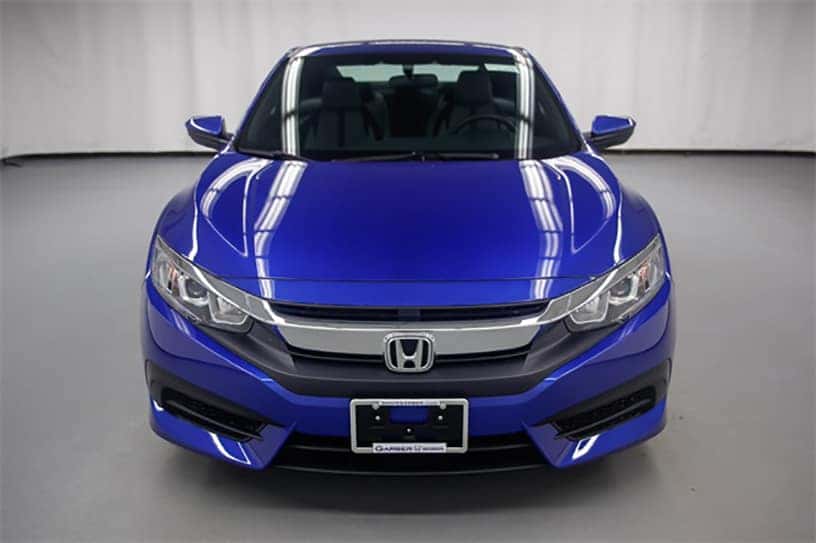 Come to our showroom today to talk to a team member about finding the perfect new, used, or certified pre-owned vehicle for you. Our team is here to help you find car, truck, SUV, or minivan that matches your driving needs as well as your budget. And we'll make sure to help you find one that fits your unique style. We believe people deserve to have reliable transportation that they enjoy driving and we do everything in our power to help you drive away in a deal you love. We accept all financial applications, so you have nothing to lose! Apply online now using our fast, easy, and secure application.
See our full inventory of New, Used, and Certified Pre-Owned vehicles to browse online now. Start your financial application today to get shopping sooner!
To see the full report on how these dealerships are chosen, visit DealerRater.com for more information.
Join the Conversation
Comments
comments