Porsche Celebrates 10 Years of the Panamera With a Special-Edition Model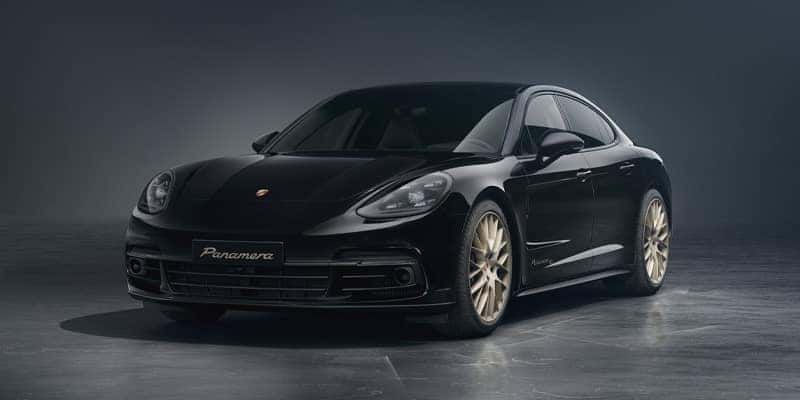 Ten years ago, Porsche made many enemies within its fanbase with the release of the four-door Panamera. At the time, enthusiasts thought a sedan had no place in this sports car lineup. Today, the Panamera is a smashing success and has won over Porsche faithful. To celebrate 10 years on the road, Porsche will offer a special-edition model dubbed the 2020 Porsche Panamera 10 Year Edition.
The 2020 Panamera 10 Year Edition will start with a unique exterior that includes 21-inch Sport Design wheels painted in satin-gloss White Gold Metallic and "Panamera 10" logos in the same hue on the front doors. Inside, this special rig will include the "Panamera 10" logo on the front passenger trim panel and door entry guards, and a black base color with deviated White Gold stitching.
On top of its exclusive exterior, the Panamera 10 will include tons of new standard features, including ParkAssist, a 360-degree camera. LED matrix-design headlights, Porsche Dynamic Lighting, lane-change assist, lane-keep assist, 14-way heated comfort seats with heat and a Porsche crest on the headrests, soft-close doors, and a Bose audio system.
Buyers who opt for the Porsche Panamera 4 E-Hybrid will get the added benefit of the 7.2-kilowatt charger in place of the normally standard 3.6-kilowatt charger.
The 2020 Panamera and Panamera 4 will have the 10 Year Edition available, and they will come standard with a turbocharged 3.0-liter V-6 engine that pumps out 330 horsepower. The Panamera 10 Year Edition will start from $103,300, and the Panamera 4 10 Year Edition will start from $107,500.
The 2020 Panamera 4 E-Hybrid 10 Year Edition will carry the same 2.9-liter turbo V-6 and electric powertrain that combine for 457 horsepower. The E-Hybrid special edition will start from $116,900.
We expect the 2020 Panamera 10 Year Edition to arrive at the Porsche Audi Rochester showroom in the first quarter of 2020. Keep an eye on our online inventory page to be the first to know when this special edition hits our new-car showroom serving the Rochester and Webster areas. Need to get your Porsche sedan on today and can't wait for 2020? We have plenty of in-stock 2019 and 2020 Panamera models for immediate delivery. Choose one that suits your needs and schedule a test drive.
Join the Conversation
Comments
comments