Community Involvement
Garber Automotive Group in Rochester is a proud supporter of these and many more organizations in our community.
Garber Automotive Group not only prides itself on exceptional customer service and creating a dynamic work environment but just as importantly, our impact on the communities we serve. Our staff is encouraged to get involved in community events and serve charitable endeavors. We understand the reason we are successful is because of the support we receive and recognize our responsibility as a good Corporate Citizen to give back of time and financial resources.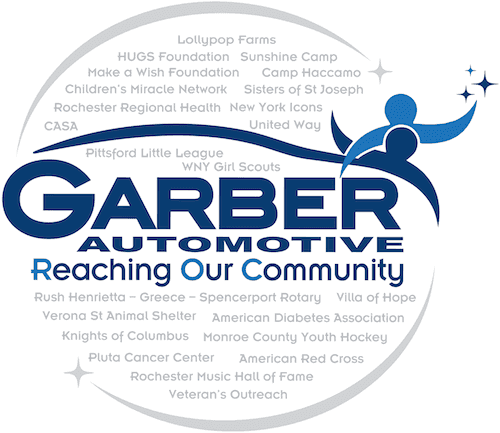 Garber Automotive Group Gives Back to Rochester
If you would like Support from Garber first read the following criteria. We match requests with this criteria and the more matches the better!
Can someone from the Garber team personally attend and actively participate in the event? We want to create personal relationships with the people in the community through our shared passion in the needs of the community!
Is the organization or event local with direct impact on Rochester or surrounding areas?
Does the organization or event fall within the targeted scope of our community efforts? We focus each year on specific areas to make an impact on. Each year in November we budget for the following year to determine our charitable giving for that year.
Please complete our online request form by November 1st for support for the following year. Applications take up to 60 days to be reviewed by the committee. We will contact you directly when we receive this information. Should we need more information from you we will request it as needed.